The story of the creation of the Super8 and its pool of athletes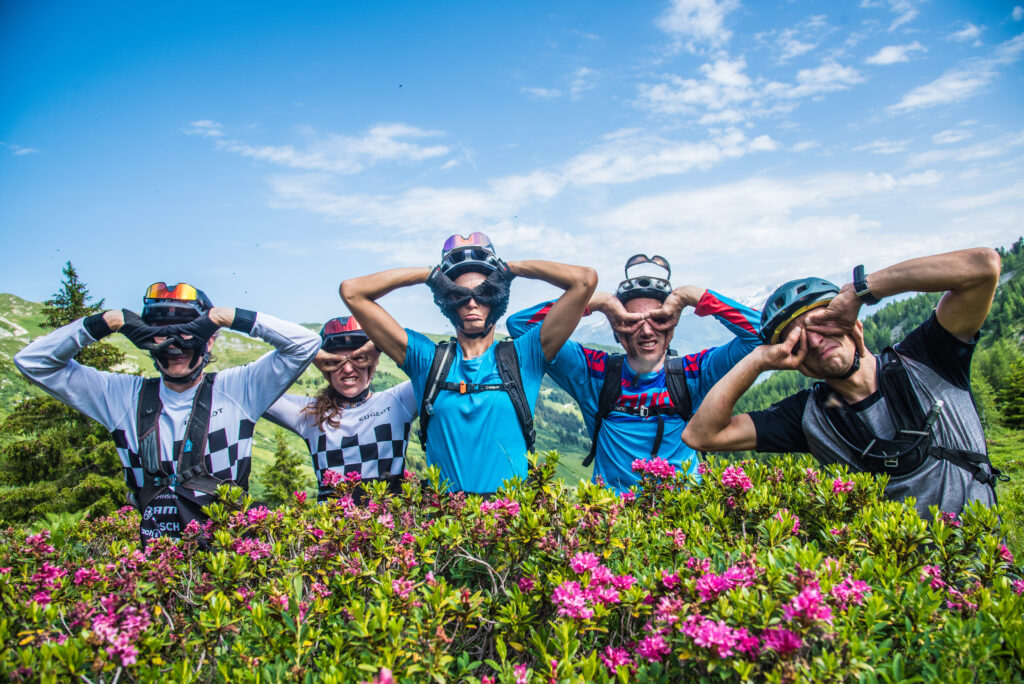 The story began in 2019 with the desire to create a mountain bike event that would allow the participants to discover La Plagne's exceptional area. The goal from the start was to propose an innovative, high-level concept. Those in the resort liked the idea, so work started with initial layouts of courses. Peugeot Cycles, which already partners the resort's bike park, helped to develop the event and brought in its professional athletes under contract. Other riders joined the work group and the pool8 was born. It consists of Morgane Jonnier, Vincent Ancelin Alex Balaud, Alexis Chenevier and Nadine Sapin. Each of them is an expert in his/her field.
From summer 2020, the Super8 pool visited La Plagne on several occasions to test and ride the proposed course. There was some criticism, advice and ideas for improvement…and some more tests before finally agreeing on the definitive course for the Grand8. It is a varied, technical, demanding course, just like the panel of riders who accompanied the organisers throughout the long months of work.
The Super8 is truly an event thought up by riders, for riders!