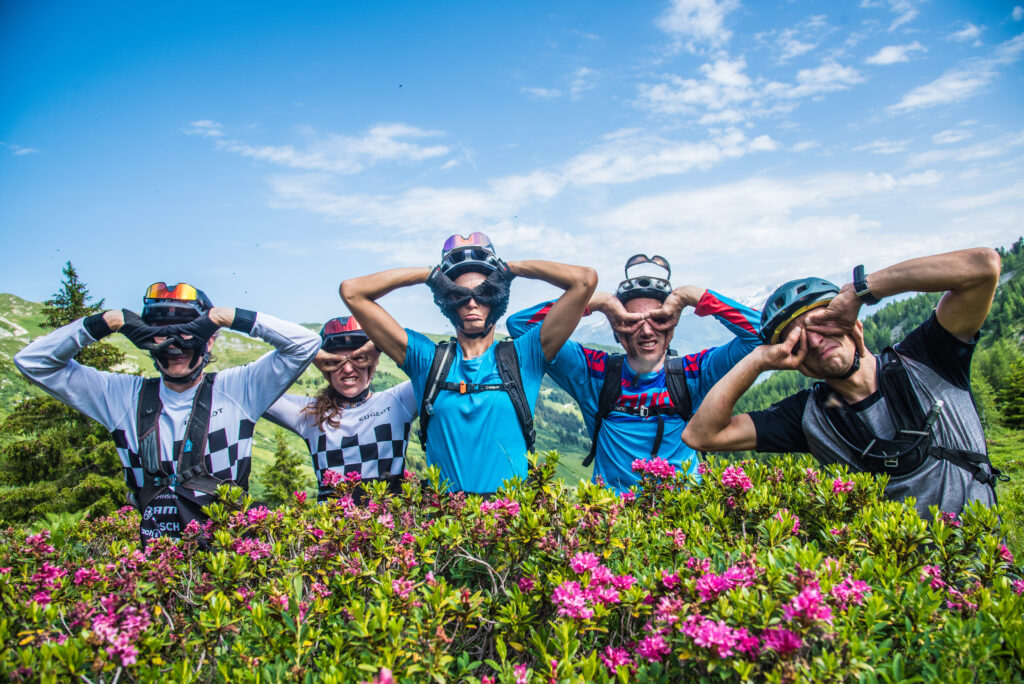 The story begins in 2019, with the desire to create a mountain biking event allowing insiders to discover the exceptional territory that La Plagne offers. The goal from the start is to come up with an innovative and demanding concept. The idea is popular at the station, and work begins with the first drafts of the plots. Pro pilots come to help the organization team with the development of the event. This is how pool8 was born. It is made up of Morgane Jonnier, Vincent Ancelin, Alex Balaud, Alexis Chenevier and Nadine Sapin. Each expert in his field.
From summer 2020, the Super8 pool will travel to La Plagne several times to test and ride the proposed course. There will be criticism, advice, areas for improvement…. And new tests to finally arrive at the final layout of the Grand8. A varied, technical and demanding course, like the panel of pilots who have accompanied the organization during these long months of work.
In 2022, Jérôme Gilloux, 2021 MTB-AE world champion, joins the group. Winner of the Grand8 in 2021, he is particularly fond of this race format and has provided advice on the construction of this second edition.
The Super8 is definitely an event designed by pilots, for pilots!