The Single8: the discovery version of the Double8
This MTB and MTB-EA race is perfect for those who want to discover a part of the route before taking on the full course the following year. See you on Sunday July 16, 2023 at 8:45 am!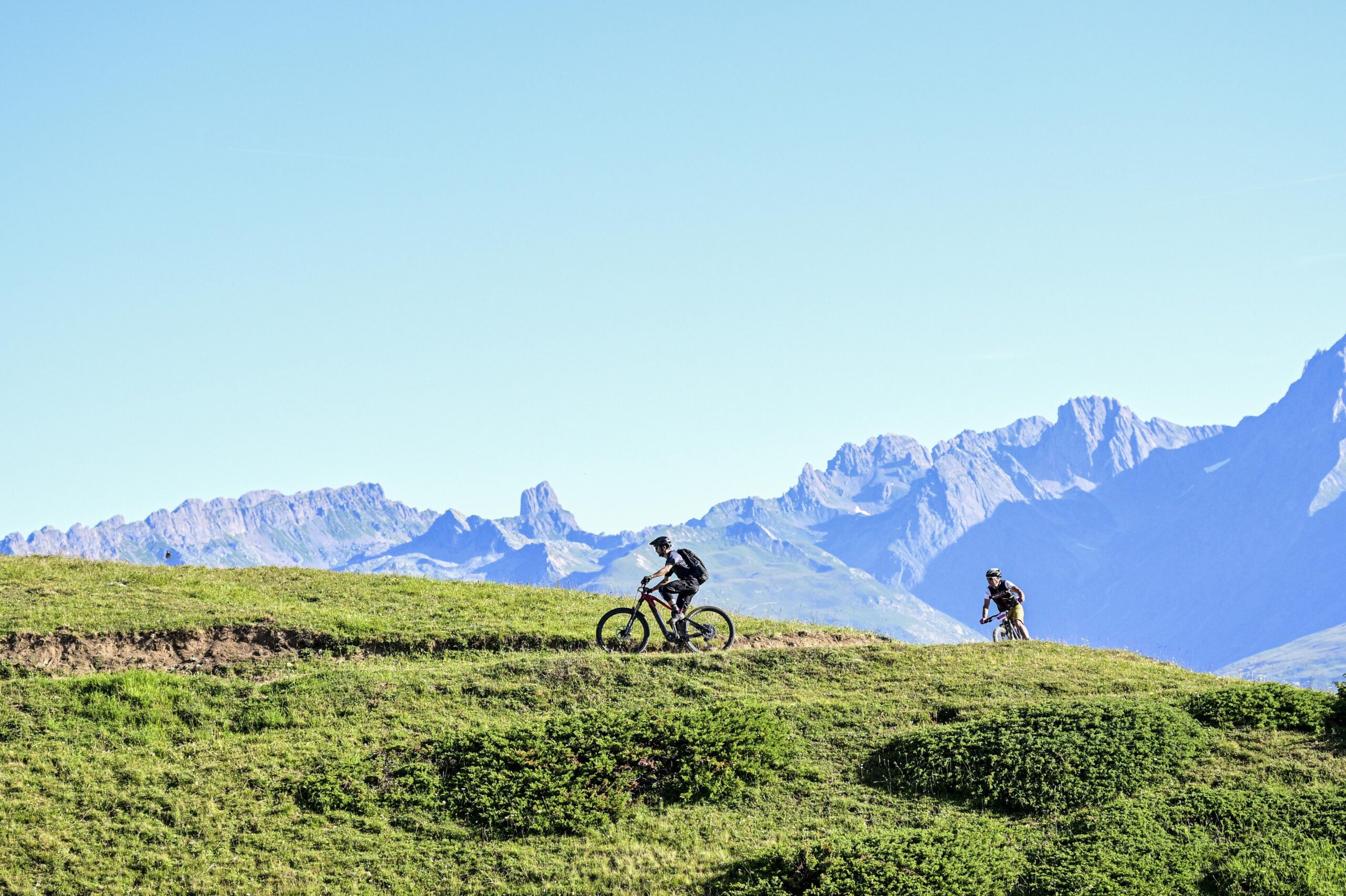 The Simple8 ? Two loops of 23 km
The Simple8 is based on the same principle as its big brother the Double8 with the "stop or go" system but only on two loops, each one being 23 km long. Depending on your motivation and fitness on the day, you can choose to do only the first loop or to do both loops and ride 46 km in total.
Starting in Plagne Bellecôte, the Simple8 is a " relaxed " course, timed but not ranked, to have fun. The race is open to everyone, both mountain bikers and AE-bikers.
For the participants in VTT-AE wishing to ride the 2 loops, it will be necessary to have 2 batteries of 500 Wh minimum each one to change after the 1st loop. For those doing only the first loop, only 1 battery of 500 Wh minimum is required.
The order of the loops is imposed as follows:
Loop 1- Sector Plagne Montalbert – 23 km – 1025m D+.
Loop 2- Montchavin-les-coches sector – 23km – 815m D+.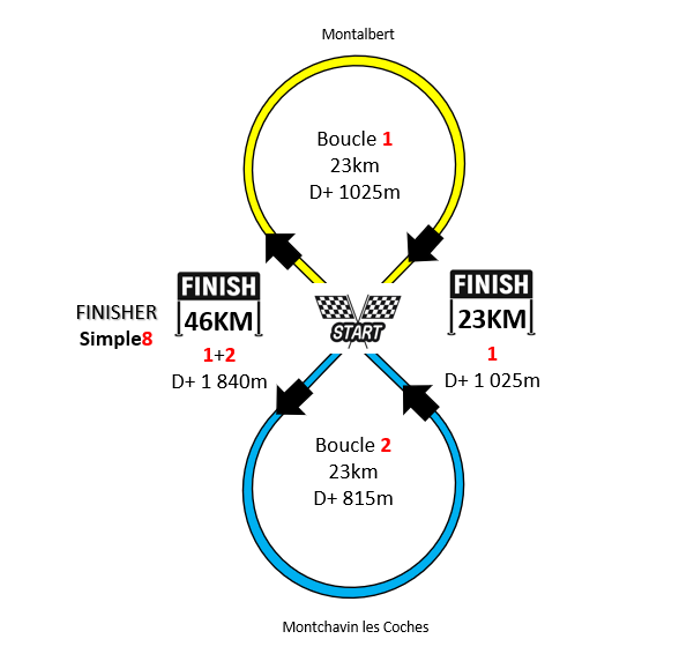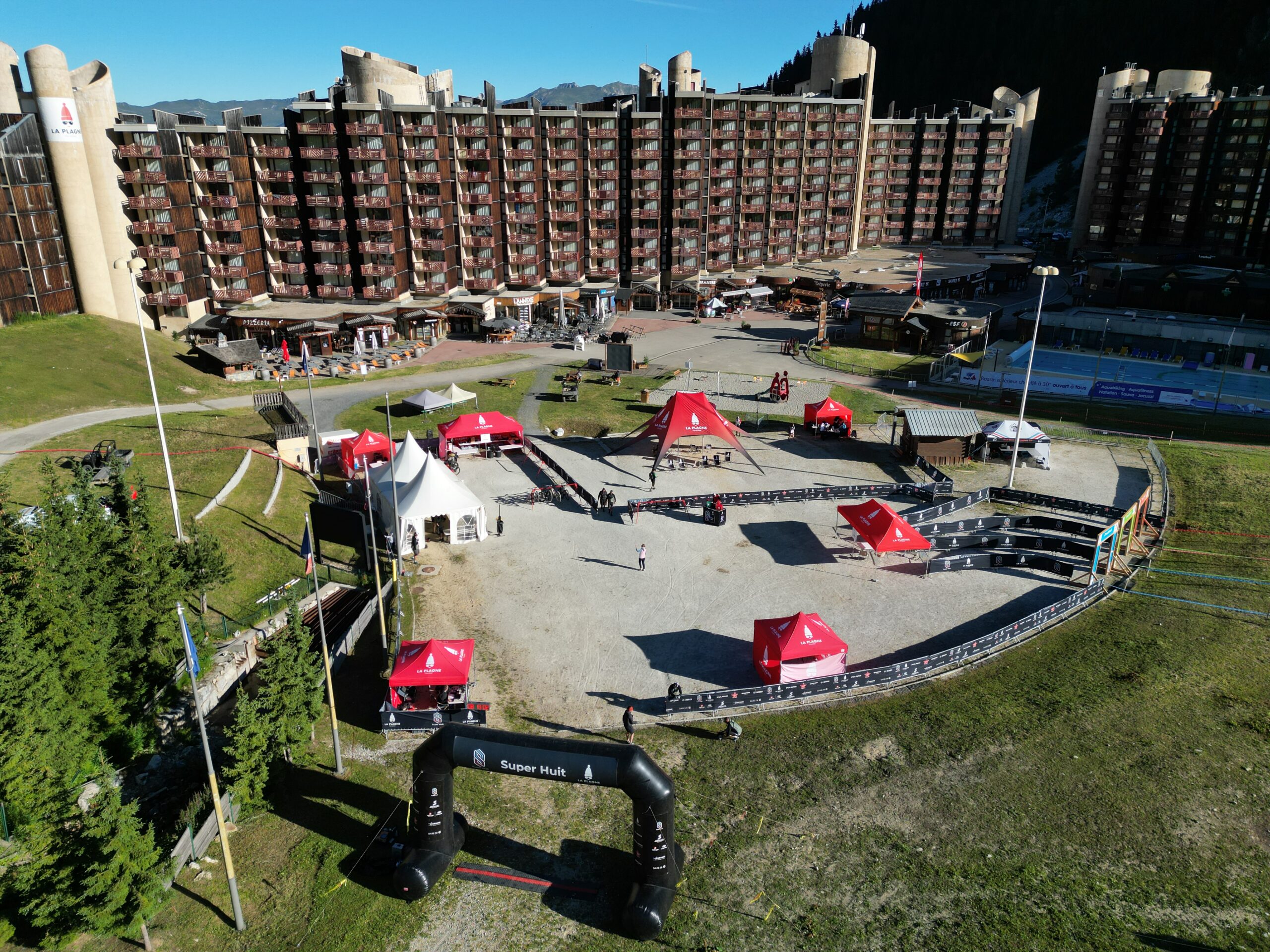 The base camp of the Simple8
The base camp of Plagne Bellecôte is the place where everything happens: start and finish lines of the 2 loops, refueling point to fill yourself up with energy, battery charging stand (supervised), washing station and repair stand are available at this place.
For MTB-EA competitors, the spare battery must be deposited at the battery stand with its charger, where it will be charged during the race and exchanged with the empty battery at the end of the first loop, in order to start the second loop. This manipulation is at the competitor's expense and the time necessary for this change must be taken into account to respect the time barrier (see course and regulations).