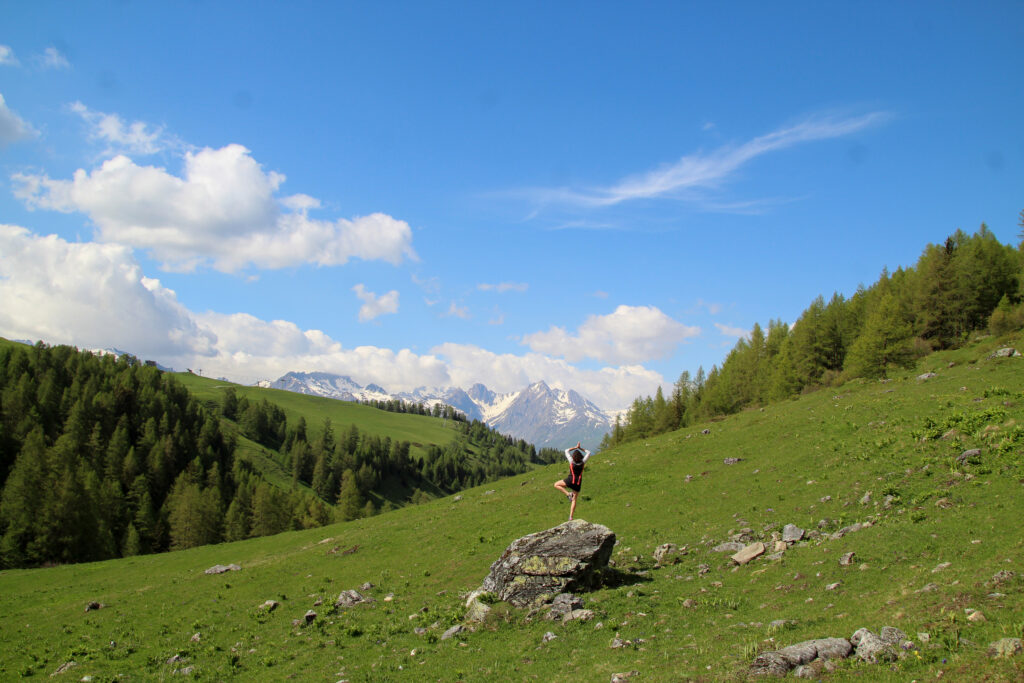 The Super8 is part of the sustainable approach that the Grande Plagne area has been following for some years now. It is a sustainable competition in all aspects of its development:
Social: Participation of local players in the event's design and exploitation, services provided by local service providers, consultation with the local authorities to ensure a good understanding with all the mountain professionals (farmers, shepherds, guides, instructors, ONF guides)
Economic: participation fees for trail maintenance and rehabilitation before and after the race.
Environmental: reduction and strict management of waste, public transport used with shuttle buses provided for the participants, reduced marking on the Grand8 through the obligatory use of GPS, sustainable and reusable marking used on the Double8.