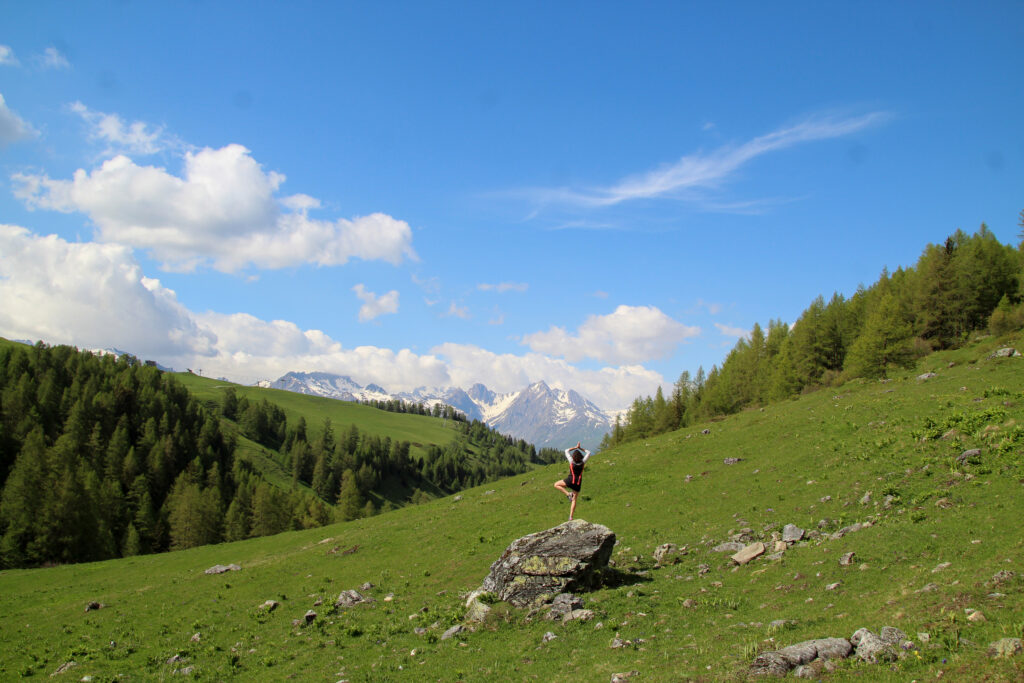 The Super8 is part of the sustainable approach that the Grande Plagne area has been following for some years now. It is a sustainable competition in all aspects of its development:
Social: Participation of local players in the event's design and exploitation, services provided by local service providers, consultation with the local authorities to ensure a good understanding with all the mountain professionals (farmers, shepherds, guides, instructors, ONF guides)
Economic: participation fees for trail maintenance and rehabilitation before and after the race.
Environmental: reduction and strict management of waste, public transport used with shuttle buses provided for the participants, reduced marking on the Grand8 through the obligatory use of GPS, sustainable and reusable marking used on the Double8.
Collaboration avec  la Mountain Bikers Foundation 
Le SUPER8 s'associe à la MBF : l'association nationale pour le développement durable et responsable du VTT et adhère à sa charte de bonne conduite. Ses actions s'articulent autour de 4 piliers :
Agir en respectant les sentiers sur lesquels roulent les vététistes. Ne pas pratiquer le hors piste, ne pas abuser du dérapage et mettre en place des actions pour l'entretien des sentiers.
Communiquer sur les règles de bonne conduite entre usagers.
Préserver l'environnement en respectant la faune et la flore et en ramassant les déchets.
Rouler responsable en soutenant l'inclusion et la mixité dans l'événement.  
La MBF est une association indépendante qui apporte aide et conseils aux événements qui souhaitent s'engager dans le développement durable et harmonieux du VTT. Cette collaboration repose sur l'engageant du SUPER8 a respecter la charte MBF.